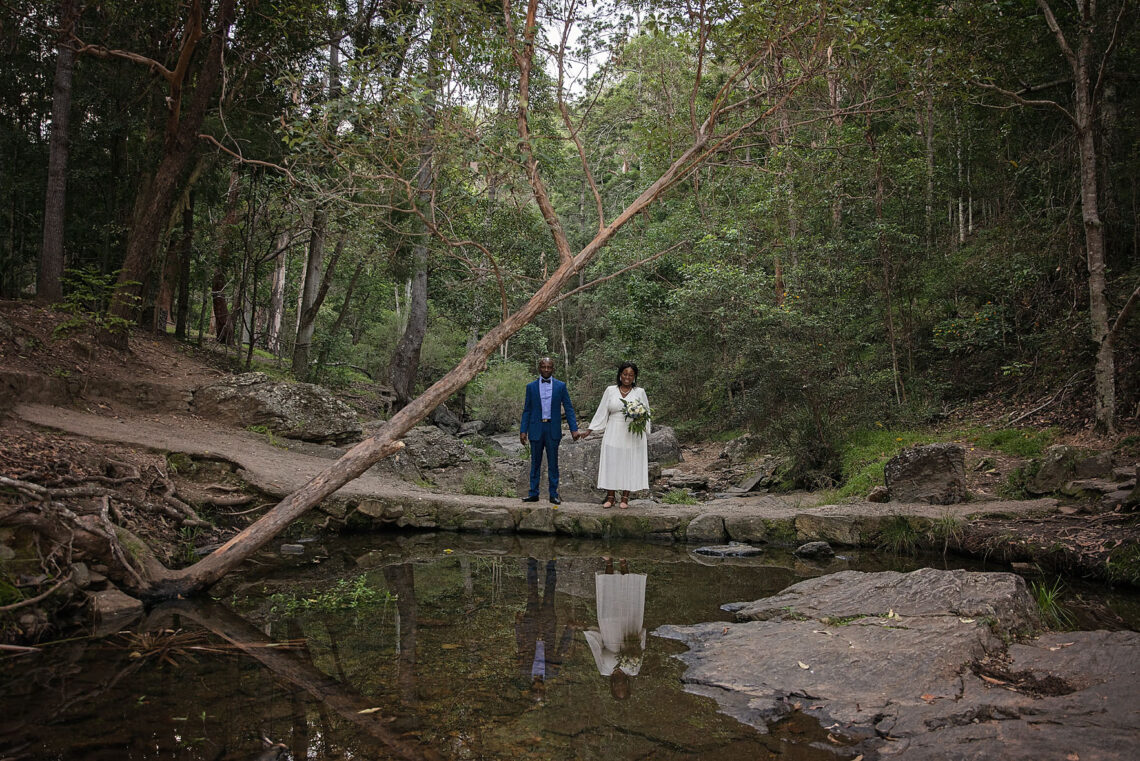 A beautiful family elopement
Written by Ketrina Coffey
Rumbi & Chinedu's beautiful Elopement ceremony was the perfect family affair.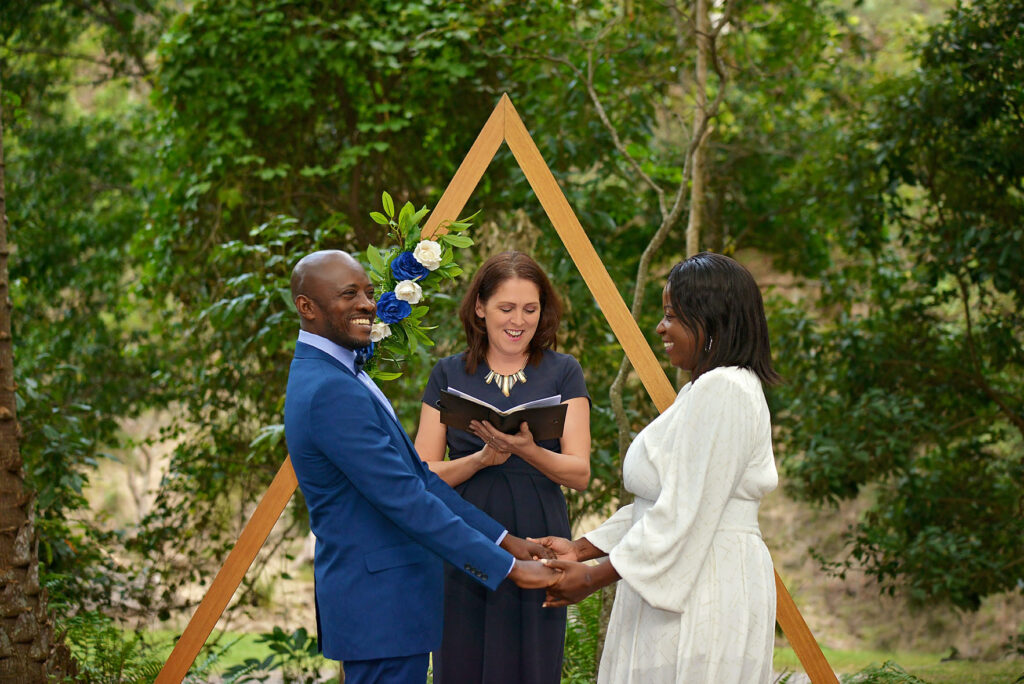 Nestled into the foot of Mt Coot-tha surrounded by bushland and feeling like we're miles away from it all, their momentous occasion was filled with love, heartfelt commitment and some serious merrymaking.
Contrary to their African culture where literally everyone you know are invited to join the celebrations, Rumbi & Chinedu decided on smaller gathering. A gathering to suit their budget, time deprivation and young family. Elope Brisbane were delighted to step up and put together a wedding they would cherish and enjoy. Oh!!! And what a joy it was.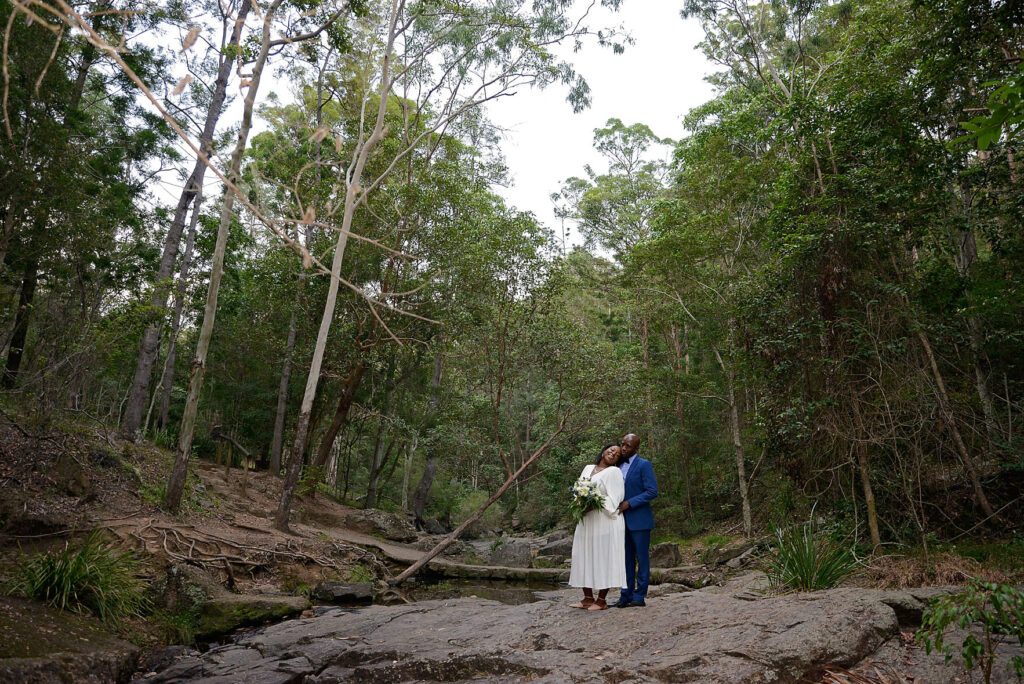 Only a short drive from the Brisbane CBD, we all arrived at J.C. Slaughter Falls, to find a simple but elegant ceremony setting arranged by @Missweddings. The handful of guests arrived while Rumbi took time to feed bub. When all was ready; Groom waiting in the ceremonial area and guests seated, the glowing bride took the arm of her teenage son, who proudly walked his Mum down the aisle.
With a Christian background, the couple chose to include some subtle religious elements, as well as acknowledging the family unit. Both Rumbi and Chinedu hung on to every word of the ceremony, repeated their vows with sincerity and had a few giggles along the way.
Not wanting to choose their witnesses from their nearest and dearest, they requested the assistance of Romana (photographer) & Melissa (styist).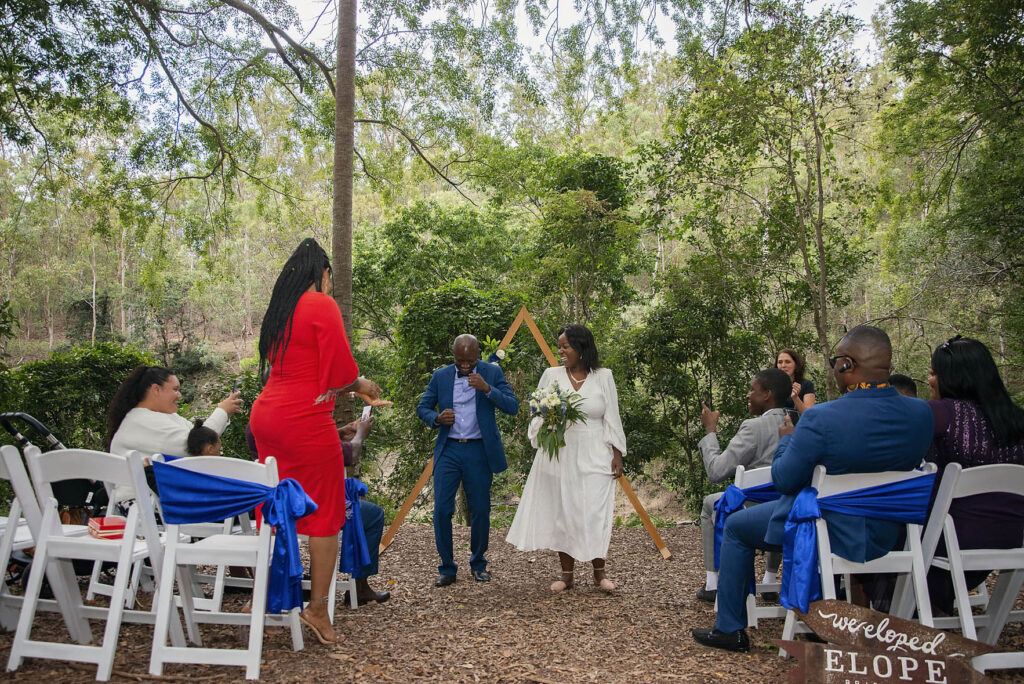 Concluding the ceremony by introducing the happy couple as the Mr & Mrs! Their cultural music was played loud and proud, and the Newly-Weds joyfully danced down the aisle with their family and guests joining in. It was delightful, huge smiles all around. So much happiness!!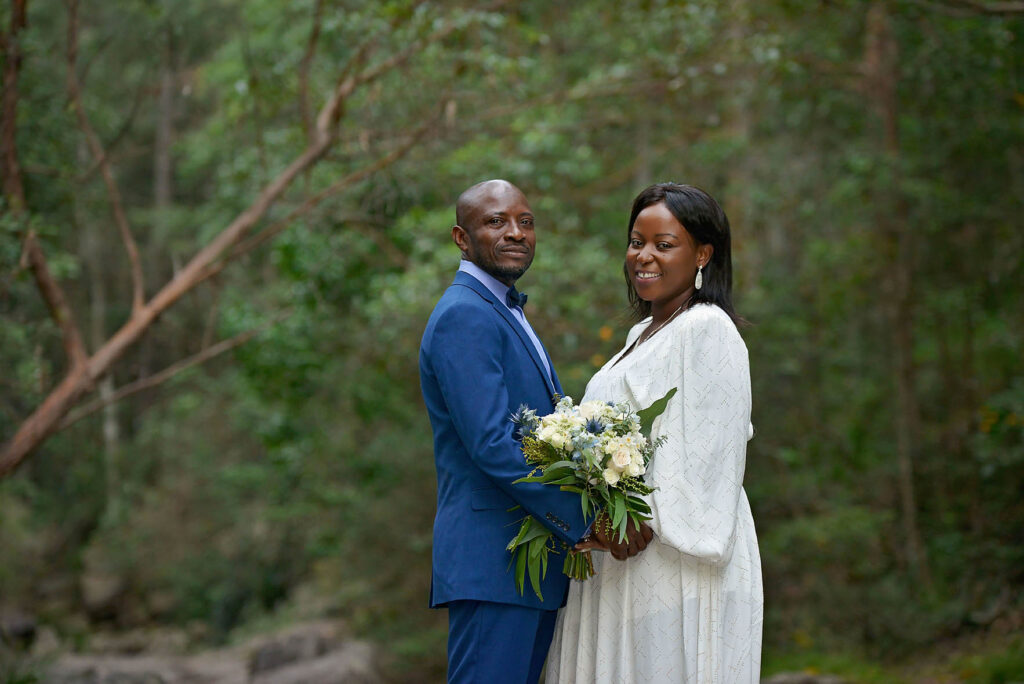 Wishing this gorgeous family a wonderful future together with many memories to cherish…just like their wedding day.