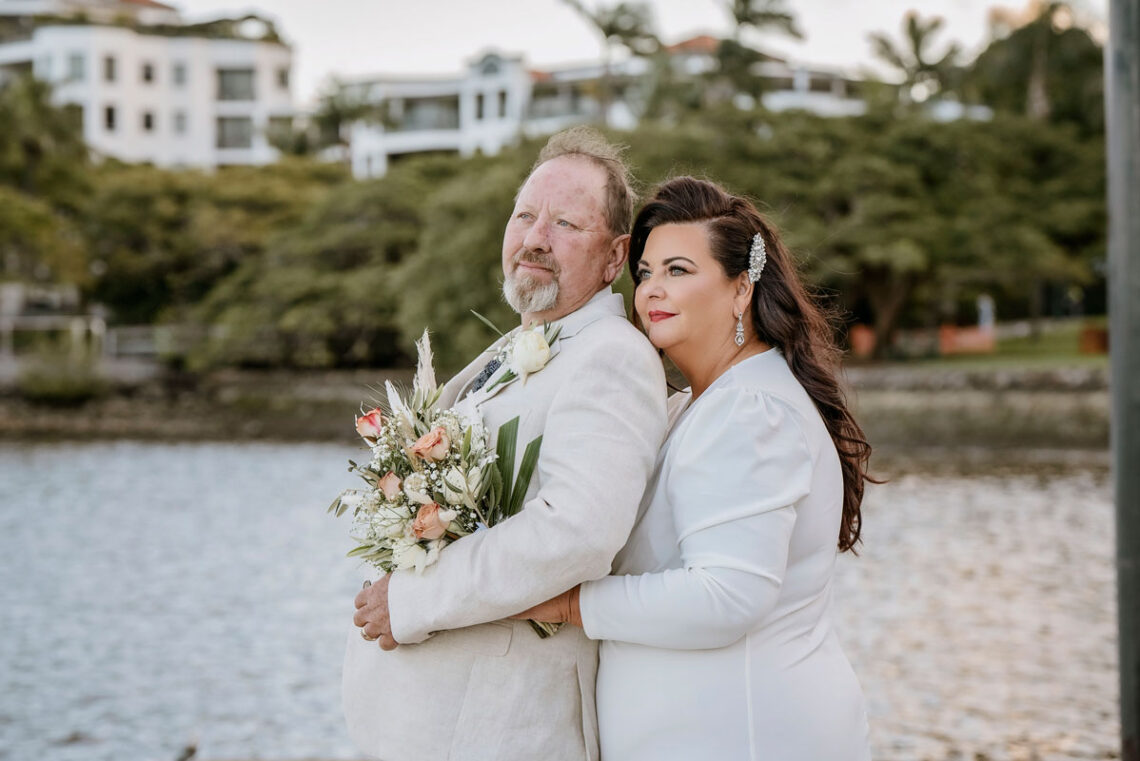 When you've been married before, but still want to celebrate with your nearest and dearest… and rightly so! Many things get better with age… could love be one of those things too?!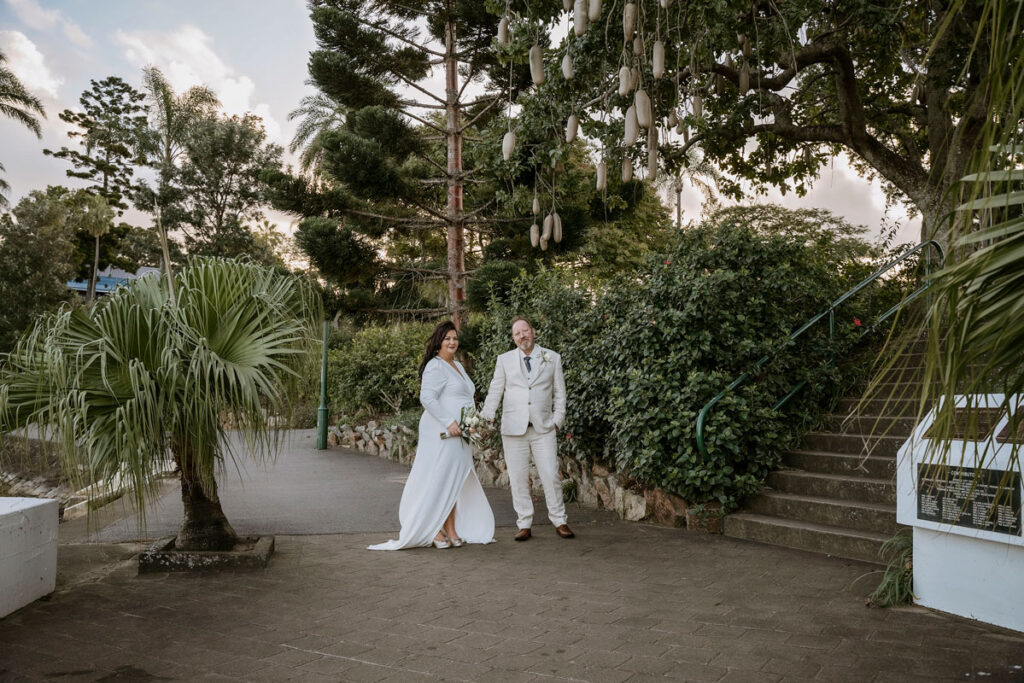 Written by Ketrina Coffey Celebrant / Photos by Romana Saeheng
Rachael & Kevin's 'micro-wedding' was perfection in absolutely every way.  With the sun shining, Brisbane river as a backdrop and surrounded by their absolutely nearest and dearest, they couldn't have asked for a more wonderful way to get married…. and on a Monday, no less!
The simplicity of their day, coupled with a handful of guests and the Elope Brisbane team onboard, their wedding planning was a breeze.  This allowed for the happy couple to banish any stresses and to just kick back and enjoy their day.
Newstead Park was the chosen location. The Bride arriving ahead of time allowed for a few sneaky pre-ceremony shots. The Groom just as eager, stood proud as the 'processional music' played. First to walk the long, palm tree lined walkway came their Granddaughters, two beautiful little Princesses, followed by the Brides daughter as 'Maid of Honour'. Only a few metres behind, Rachael walked arm in arm with her loving son.
When approaching the ceremonial area, Rachael took the last few steps to her forever, Kevin welcomed her with a kiss, all glassy eyed and totally in the moment.
The ceremony too was simple and sweet, just the way they wanted it.  No personal vows, no readings, no rituals.  Just a few heartfelt words that reflected them as a couple and words that all present could relate to.  Their Princesses presented the rings, Grooms Mum and Brides younger son were the witnesses, and bubbles were blown for the Newly-Weds to walk back down the aisle.  With some upbeat music, they took their first steps to married life with so much joy and happiness… it was absolute perfection.
The dream team… Celebrant: Ketrina Coffey, Photographer: Romana Saeheng, Stylist: Miss Weddings, Cake: Cakes by Simone, Flowers: Little Miss Flower Shoppe.