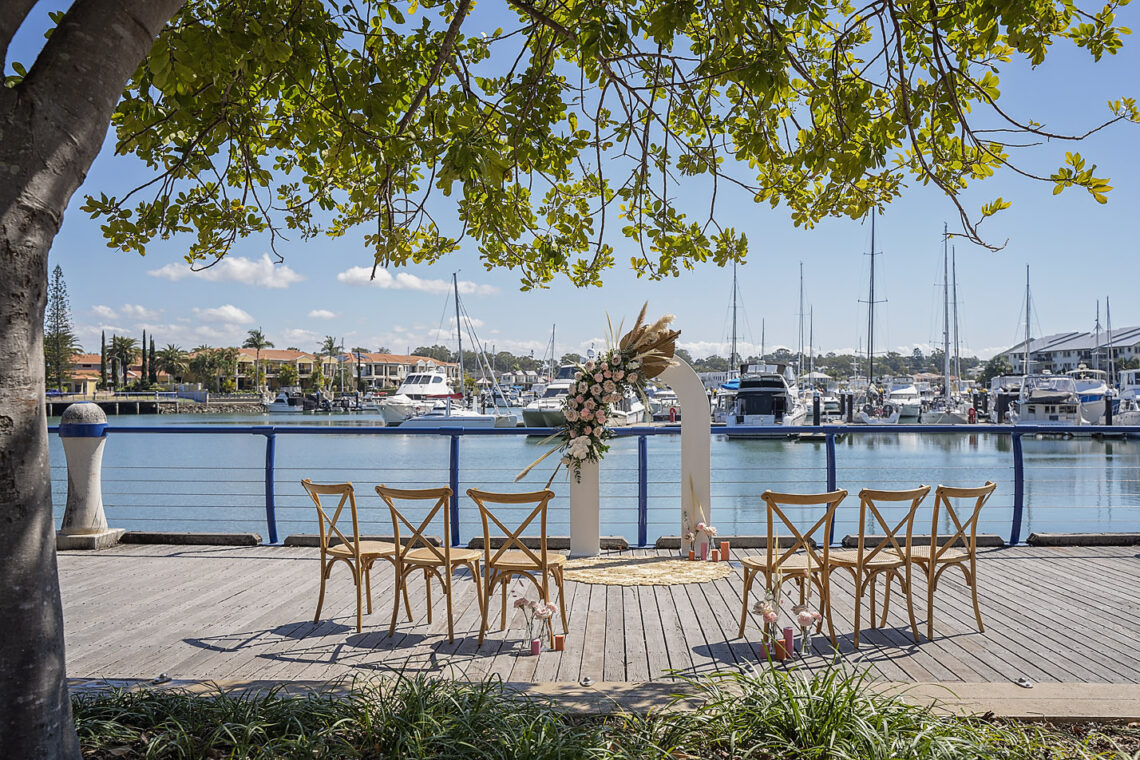 Not fussed on a day for your wedding… just want to get hitched… like NOW! Then maybe one of our Pop Up Wedding Days is for you!!!
Just like a true Pop Up Wedding (in the original sense of a pop up), we set up an amazing ceremony space for you, we go all out with styling and florals. You get an epic wedding, but without the cost, because those pretty things that you really want are shared with two other couples!
You share the cost, but not the ceremony time!
We have taken it one step further and added a full reception to go with your beautiful ceremony. Again, the styling cost is shared, but your celebration will be an exclusive event!
Check out the upcoming Pop Up Wedding Events with Elope Brisbane below…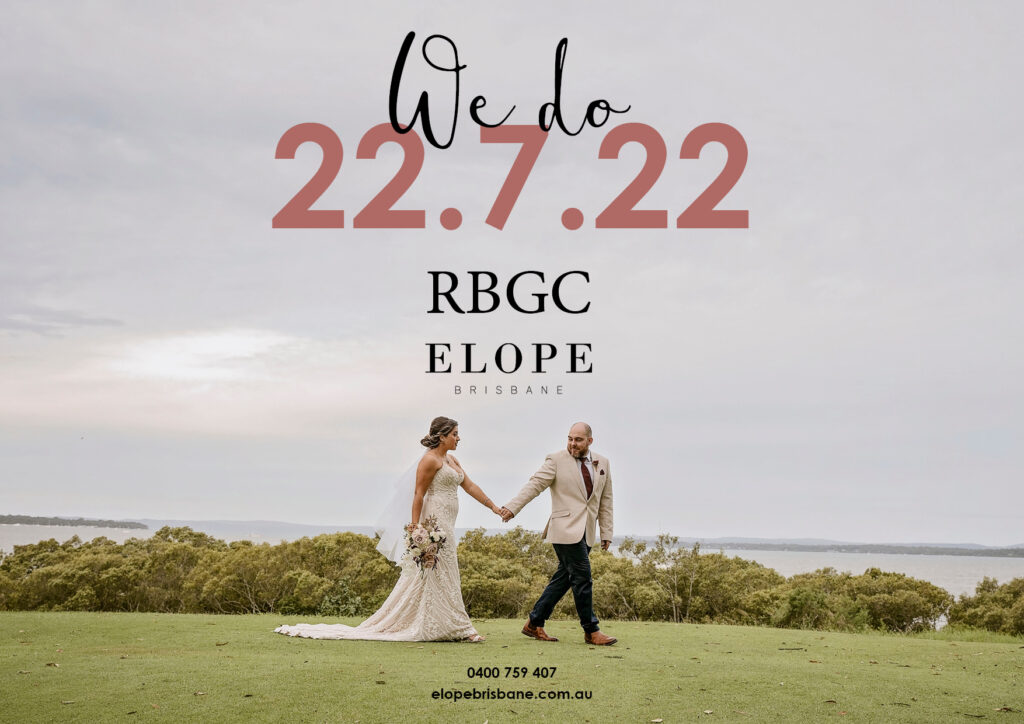 Pop Up Wedding at Redland Bay Golf Club
Friday 22.7.22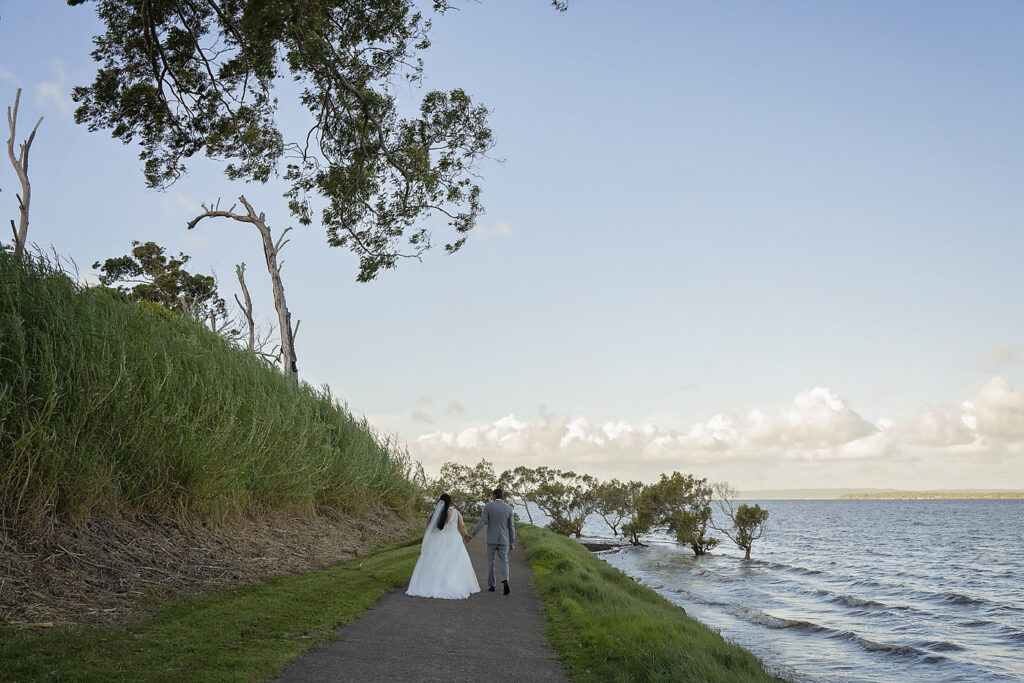 Picnic Brunch
$5,100
All inclusive wedding for 30 people
Beautifully styled 9am ceremony overlooking the water at Redland Bay Golf Club (Bayview or treescape nearby), including guest chairs, signing table set, modern arbour design
Professional hair and makeup for one at local salon (just 15min from your ceremony location)
Personalised ceremony and full legal marriage service with leading celebrant
Photography package including ceremony, family/ group photos, couple portraits afterwards. Images supplied high res on custom USB
Flower package for bride/s & groom/s
Kombi transfer from salon or local hotel to ceremony and for photos afterwards
Styled celebration picnic at Redland Bay Golf Club
2 hour drink package / 10am-12noon including Mimosas, juice, selection of wines, bottled beer
Fresh scones, Danishes, ribbon sandwiches, bruschetta toast and quiche (all cold)
Wedding cake
Extra guests welcome, just $95 extra per guest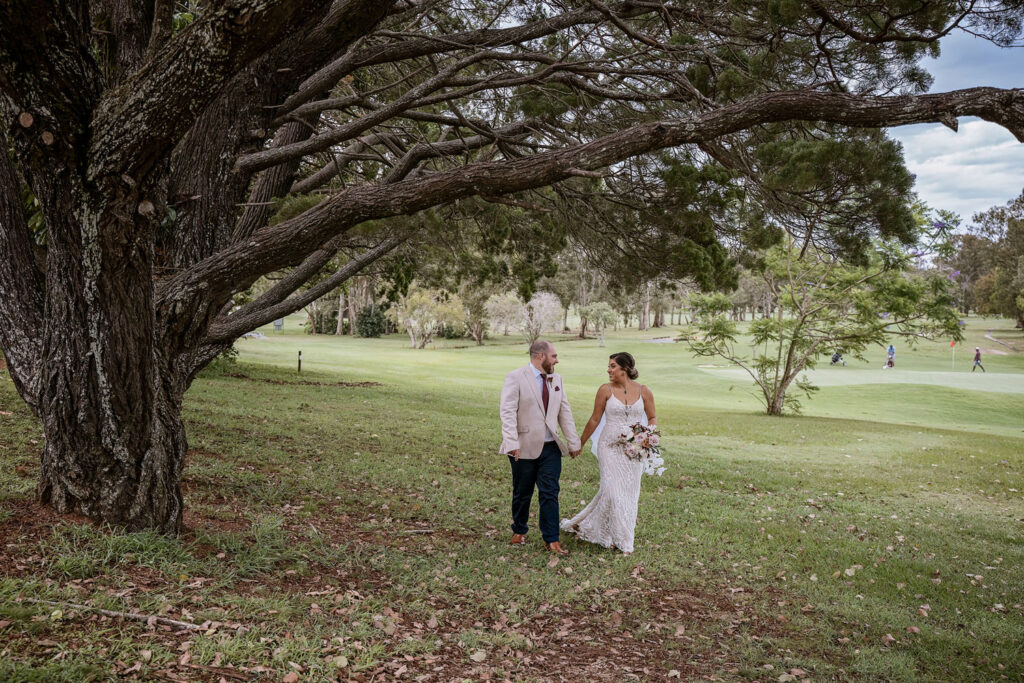 Dinner Reception
$7,350
All inclusive wedding for 30 people
Beautifully styled 3pm ceremony by the Redland Bay Golf Club lake, including arbour, guest chairs, signing table and rose petals
Professional hair and makeup for one at local salon (just 15min from your ceremony location)
Personalised ceremony and full legal marriage service with leading celebrant
Photography package including ceremony, family/ group photos, couple portraits afterwards. Images supplied high res on custom USB
Flower package for bride/s & groom/s
Kombi transfer from salon or local hotel to ceremony and for photos afterwards
Golf carts for bridal photos
Styled marquee celebration dinner at Redland Bay Golf Club
5 hour drink package including house wines, tap beers, soft drinks and juice
Canapes
Entrée and mains
Wedding cake as dessert
Extra guests welcome, just $150 extra per guest
---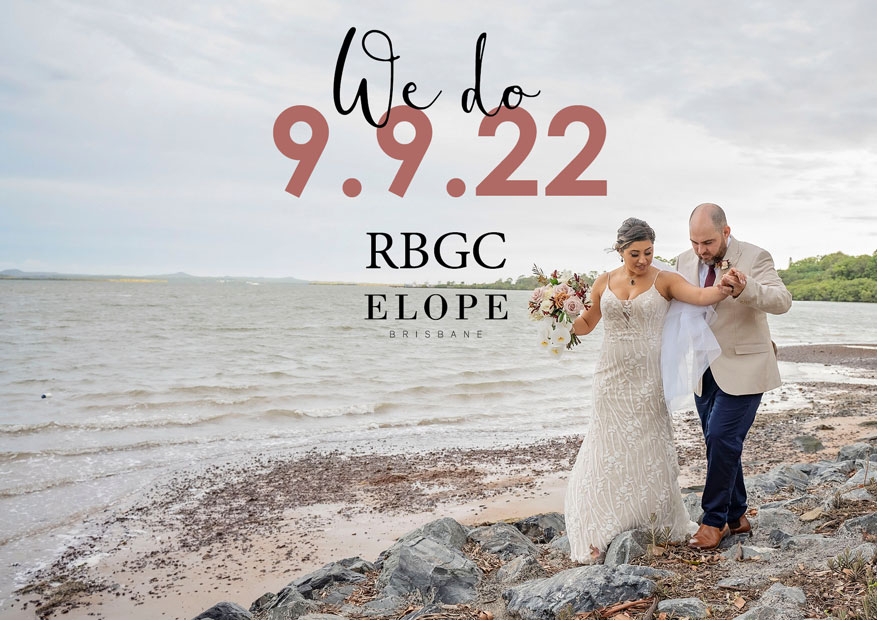 Pop Up Wedding at Redland Bay Golf Club
Friday 9.9.22
Picnic Brunch
$5,100
All inclusive wedding for 30 people
Beautifully styled 9am ceremony overlooking the water at Redland Bay Golf Club (Bayview or treescape nearby), including guest chairs, signing table set, modern arbour design
Professional hair and makeup for one at local salon (just 15min from your ceremony location)
Personalised ceremony and full legal marriage service with leading celebrant
Photography package including ceremony, family/ group photos, couple portraits afterwards. Images supplied high res on custom USB
Flower package for bride/s & groom/s
Kombi transfer from salon or local hotel to ceremony and for photos afterwards
Styled celebration picnic at Redland Bay Golf Club
2 hour drink package / 10am-12noon including Mimosas, juice, selection of wines, bottled beer
Fresh scones, Danishes, ribbon sandwiches, bruschetta toast and quiche (all cold)
Wedding cake
Extra guests welcome, just $95 extra per guest
---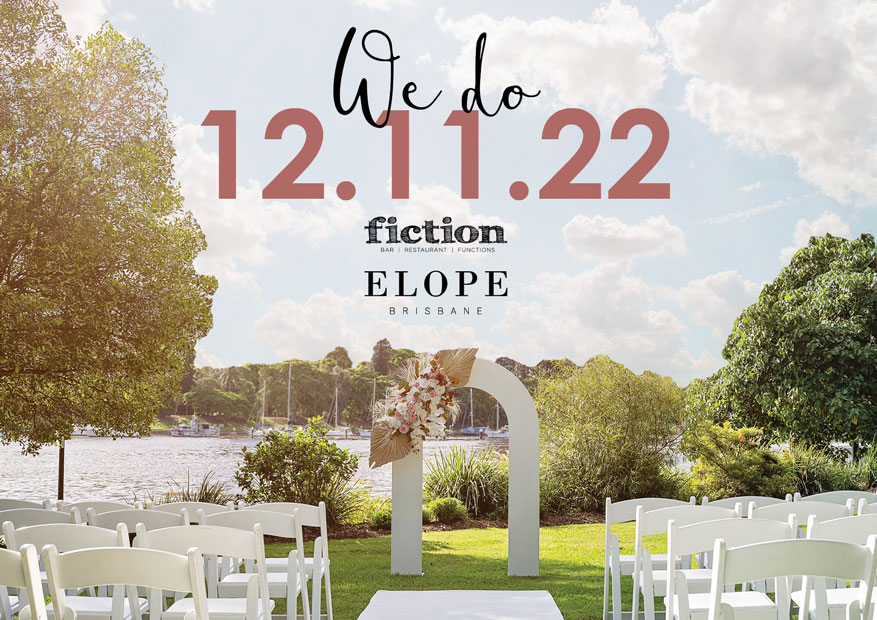 Pop Up Wedding at Raby Bay / Fiction Bar & Restaurant
Saturday 12.11.22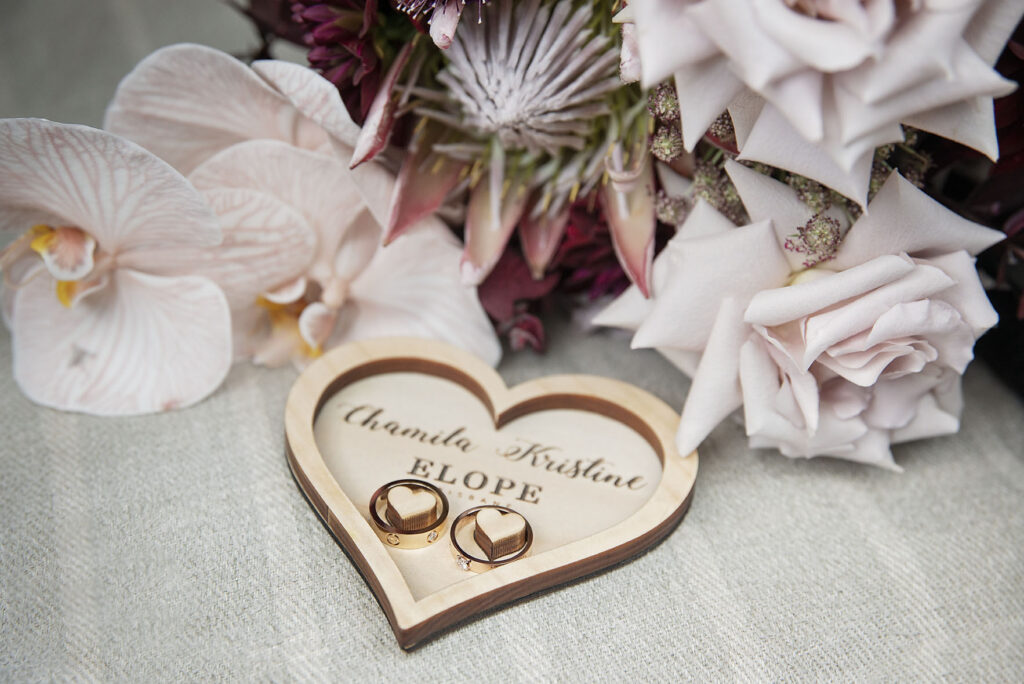 Champagne Brunch
$4,400
All inclusive wedding for 30 people
Beautifully styled 8am ceremony overlooking the water, including guest chairs, signing table set, modern arbour design, parkland booking fee
Professional hair and makeup for one at local salon (just 5min from your ceremony location)
Personalised ceremony and full legal marriage service with leading celebrant
Photography package including ceremony, family/ group photos, couple portraits afterwards. Images supplied high res on custom USB
Flower package for bride/s & groom/s
Kombi transfer from salon or local hotel to ceremony and ceremony to celebration
Styled celebration space at Fiction Bar & Restaurant
3 hour drink package / 9am-12noon including sparkling wine, juice, tea & coffee
Fruit platter & Danishes served on high tea platters
Eggs Benedict for mains
Wedding cake
Extra guests welcome, just $85 extra per guest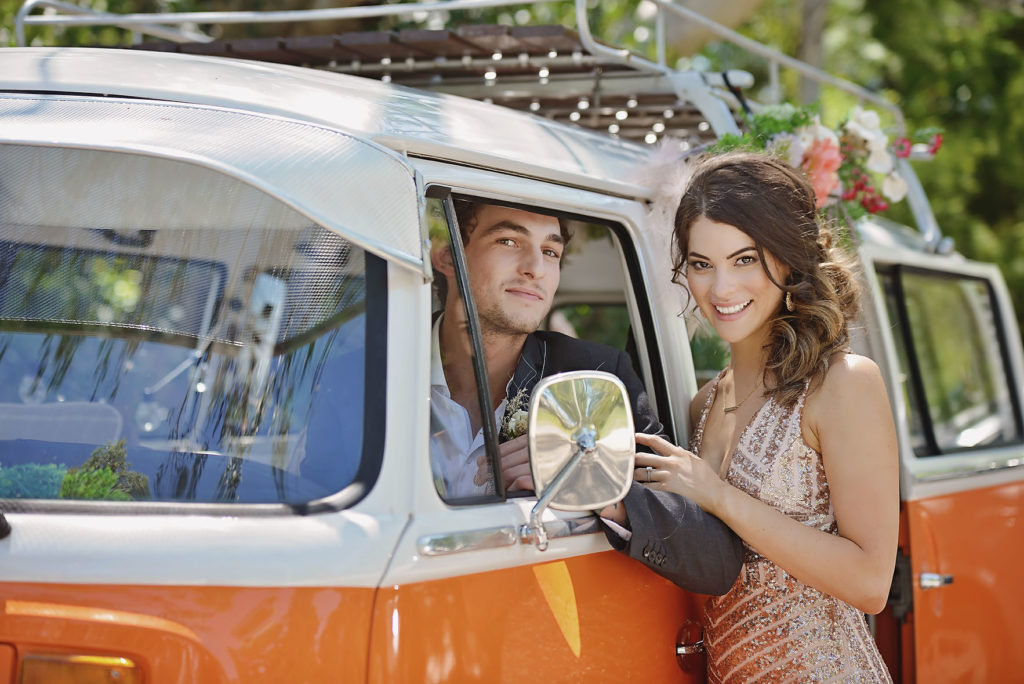 Celebration Lunch
$5,600
All inclusive wedding for 30 people
Beautifully styled 10.30am ceremony overlooking the water, including guest chairs, signing table set, modern arbour design, parkland booking fee
Professional hair and makeup for one at local salon (just 5min from your ceremony location)
Personalised ceremony and full legal marriage service with leading celebrant
Photography package including ceremony, family/ group photos, couple portraits afterwards. Images supplied high res on custom USB
Flower package for bride/s & groom/s
Kombi transfer from salon or local hotel to ceremony and ceremony to celebration
Styled celebration space at Fiction Bar & Restaurant
3 hour drink package / 12.30pm-3.30pm including beer, wine, juice & softdrink
Canapes, mains and dessert
Wedding cake
Extra guests welcome, just $125 extra per guest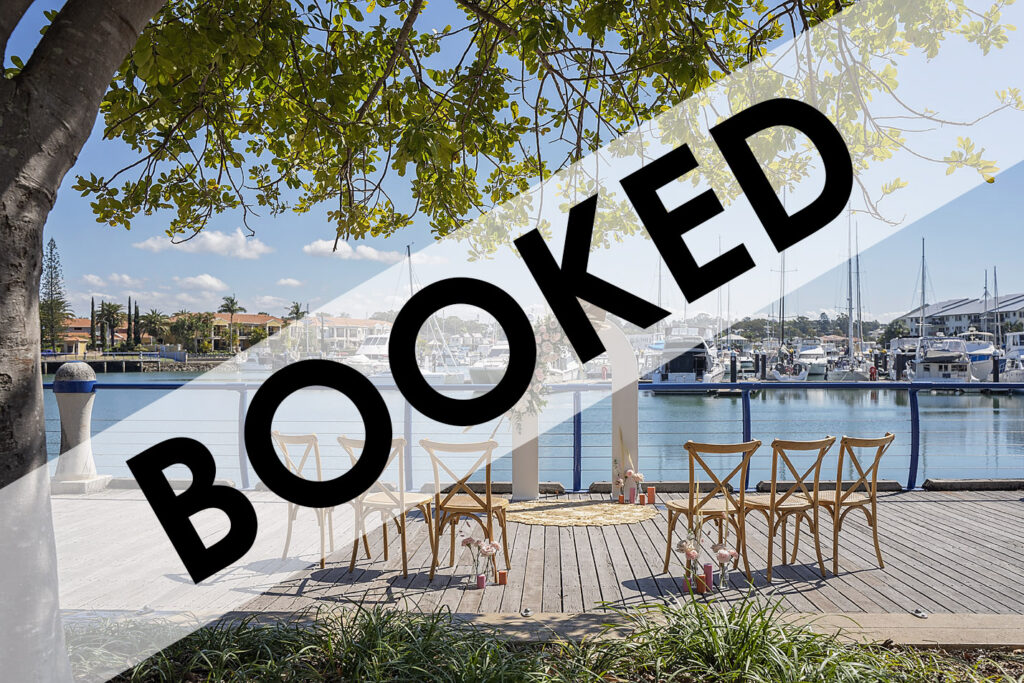 Reception Dinner
$7,200
All inclusive wedding for 30 people
Beautifully styled 3pm ceremony overlooking the water, including guest chairs, signing table set, modern arbour design, parkland booking fee
Professional hair and makeup for one at local salon (just 5min from your ceremony location)
Personalised ceremony and full legal marriage service with leading celebrant
Photography package including ceremony, family/ group photos, couple portraits afterwards. Images supplied high res on custom USB
Flower package for bride/s & groom/s
Kombi transfer from salon or local hotel to ceremony and ceremony to celebration
Styled celebration space at Fiction Bar & Restaurant
4 hour drink package / 5.30pm-9.30pm including beer, wine, juice & softdrink
Canapes
Entrée, mains and dessert
Wedding cake
Extra guests welcome, just $150 extra per guest