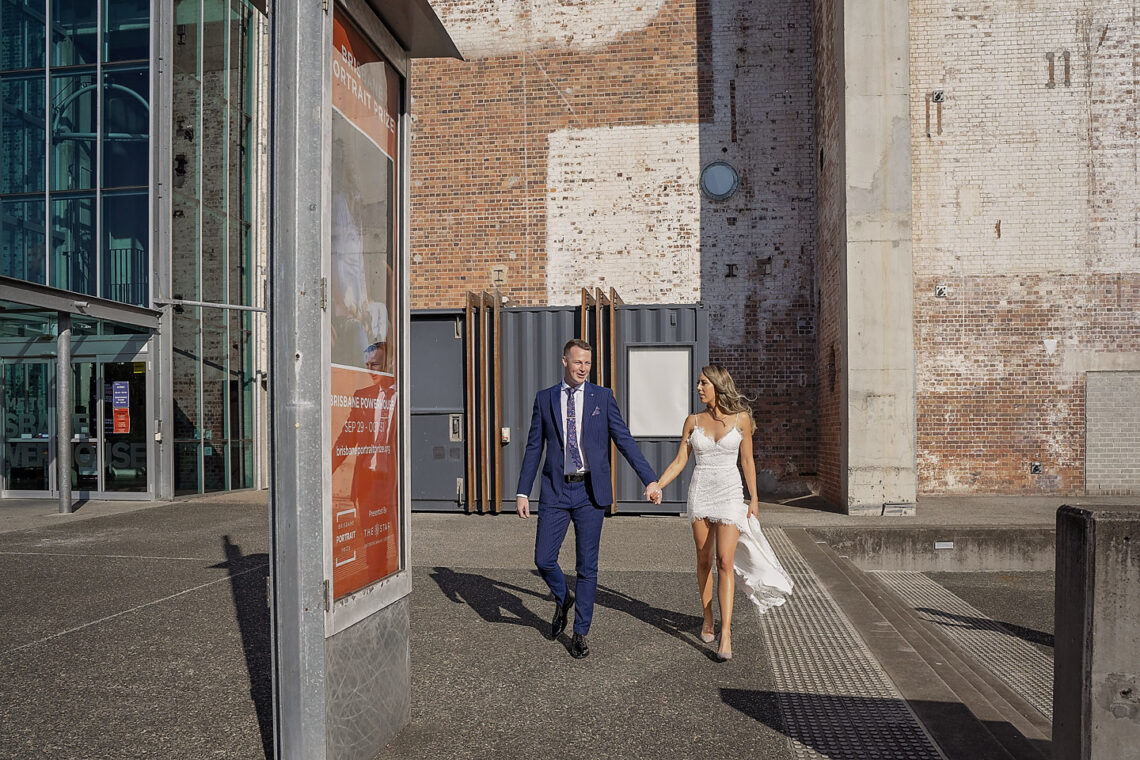 A Brisbane elopement that will inspire you…
Written by Cheryl Landsberry Celebrant / Photos by Romana Saeheng
The lure and fun of a Brisbane City elopement… with just 6 people (the couple, witnesses, photographer and celebrant), you can do whatever you like! So why not trust your photographer and planner to take you to some fun, out of the box places? Why can't your first dance be a Dance Revolution dance?? #bestweddingdance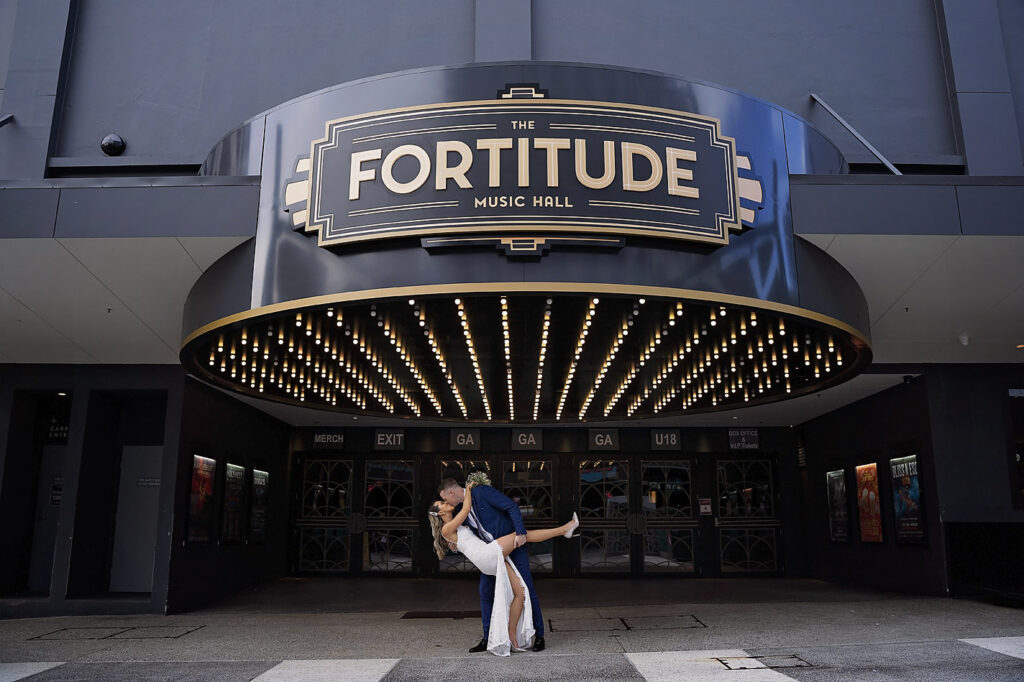 Emily and Ben had an idea for their wedding day – they wanted something fun, adventurous, and totally unexpected. They contacted the team at Elope Brisbane to design something incredible and set their plans in motion.
They met up with celebrant Cheryl Landsberry before the wedding to complete the required Notice of Intended Marriage and choose some ceremony wording.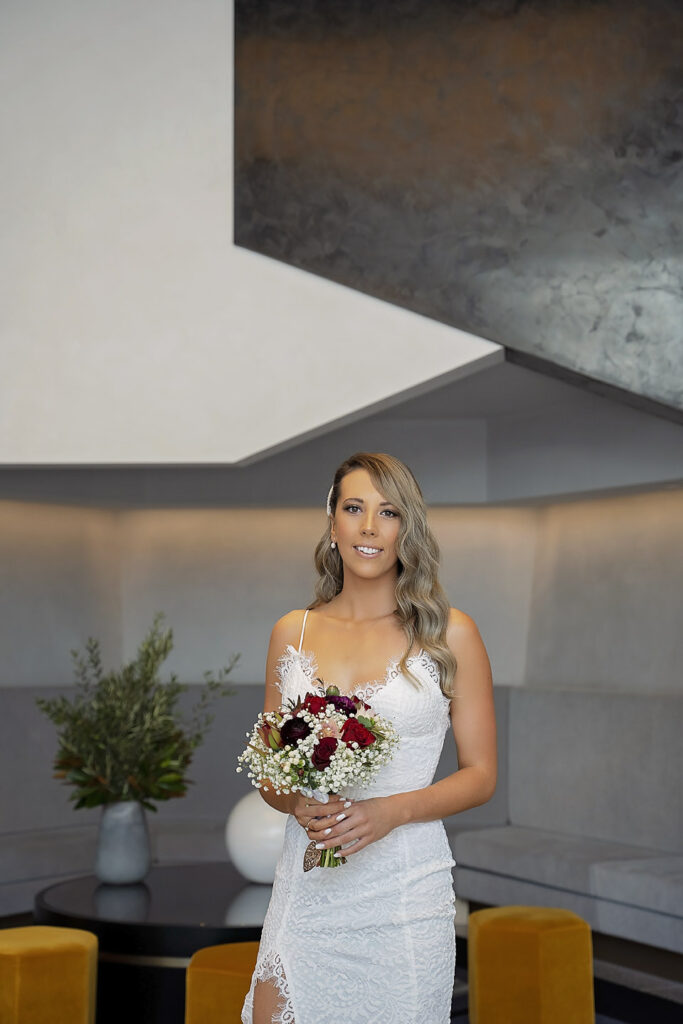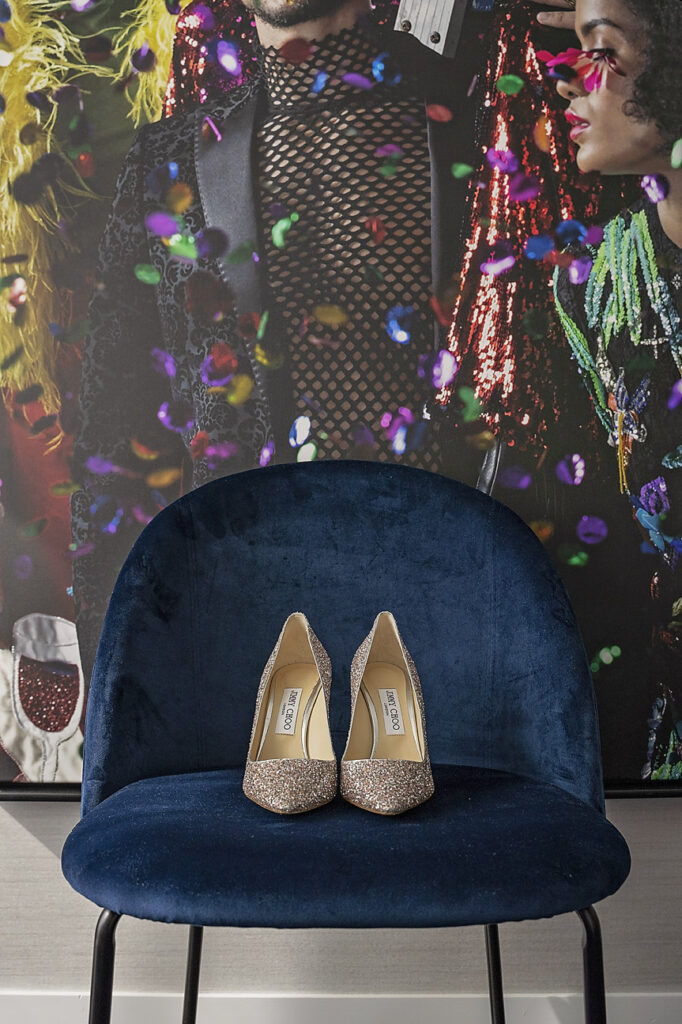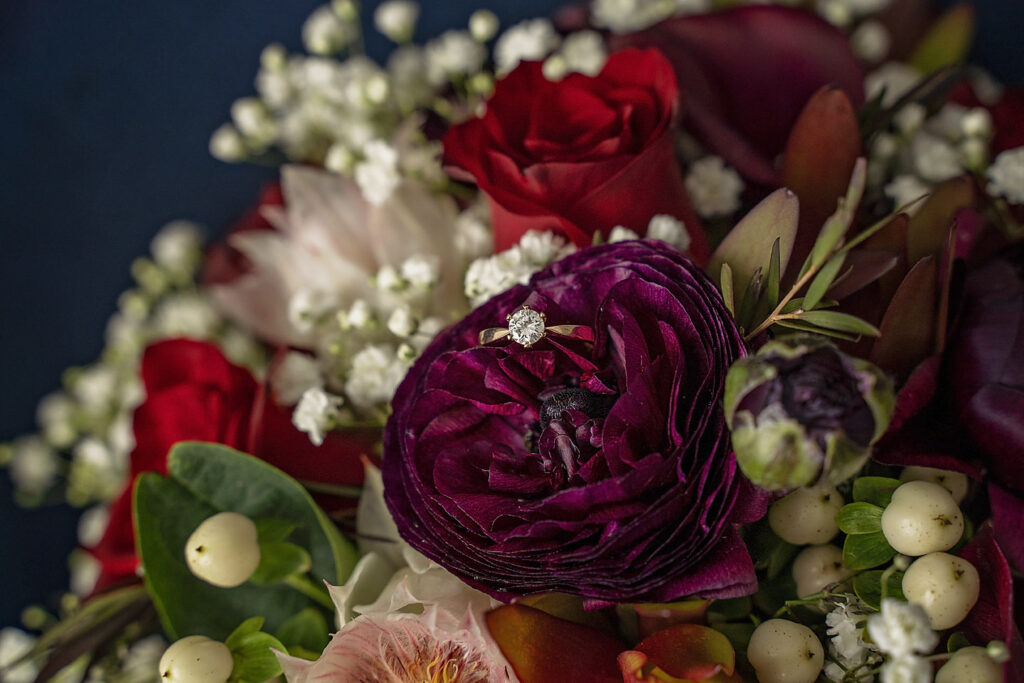 Next, Romana pulled the team together and made some bookings. The night before their secret wedding, Emily and Ben stayed at Hotel X, Fortitude Valley, overlooking the city lights.
The next morning, Ben went for a haircut, polished his shoes, dressed up in a super dapper suit, and met up with his mate, Leroy, who was chuffed to act as witness for the wedding.
Meanwhile, Emily and her mum, Cherie, were pampered at Twidale Hair and Beauty, with lashes, curls, and flawless makeup. Romana also hand delivered Emily's blooms by Little Miss Flower Shoppe.
We all met up by the Powerhouse Museum at New Farm, which provided a contemporary and striking backdrop for the wedding ceremony. Emily was wearing a fitted white gown, slit to the thigh, from Alamour the Label – and she looked absolutely sensational.
Ben's parents in the UK were livestreamed in to the ceremony so they could enjoy the moment too.
After the ceremony, photographer Romana snapped the couple in locations by the Brisbane River and New Farm Park, before heading off to Fortitude Valley for some cocktails and arcade games at B Lucky & Sons. The couple finished the night off with dinner at drinks at the Rooftop Bar at the brand new Hotel X overlooking the Story Bridge.
After their breathtaking Brisbane city wedding, Emily and Ben surprised all their friends with epic tales and photos at a reveal at their backyard engagement party. Such a fabulous way to be wed! We loved being a part of the adventure!