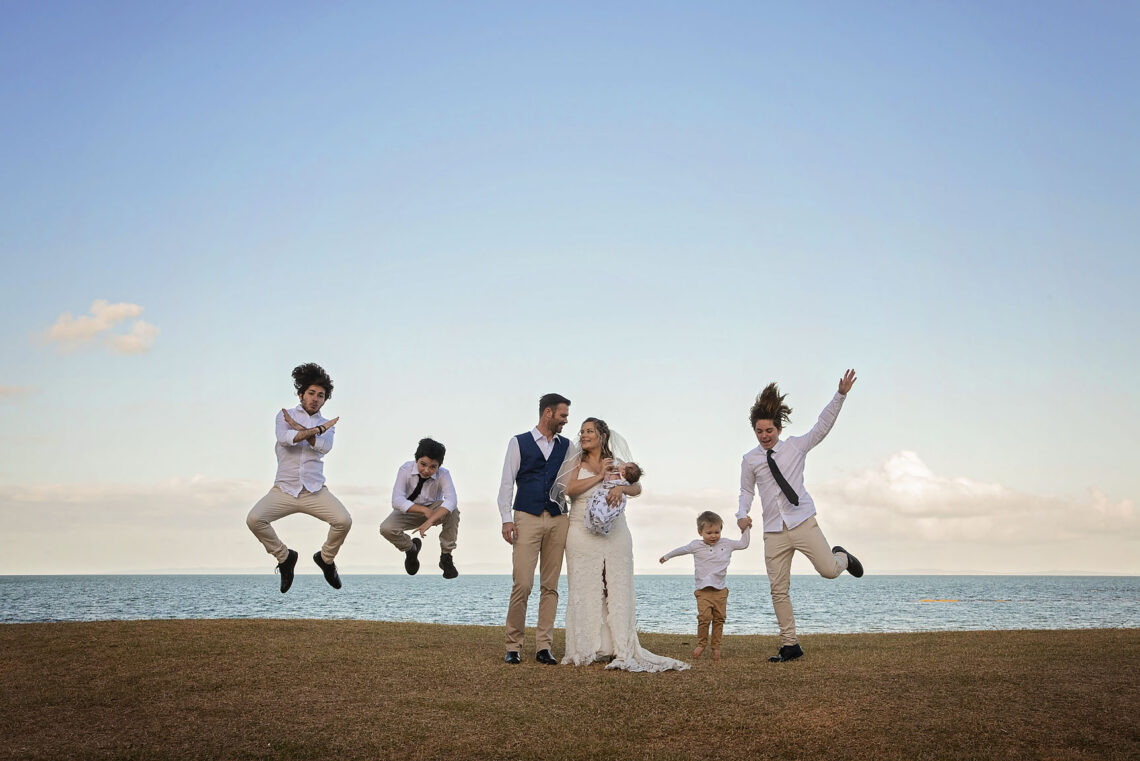 A secret elopement with just the kids at their local beach in Brisbane's North.
An elopement that also doubled as a beautiful Christmas surprise… being announced months later to family and friends.
Written by Cheryl Landsberry / Photos by Romana Saeheng
What do you do when you really want to marry your fiancé, but your wedding plans have been upturned by border closures?
You could wait until your overseas and interstate family and friends can be in Australia, or you could just spontaneously decide on an intimate little wedding close to home.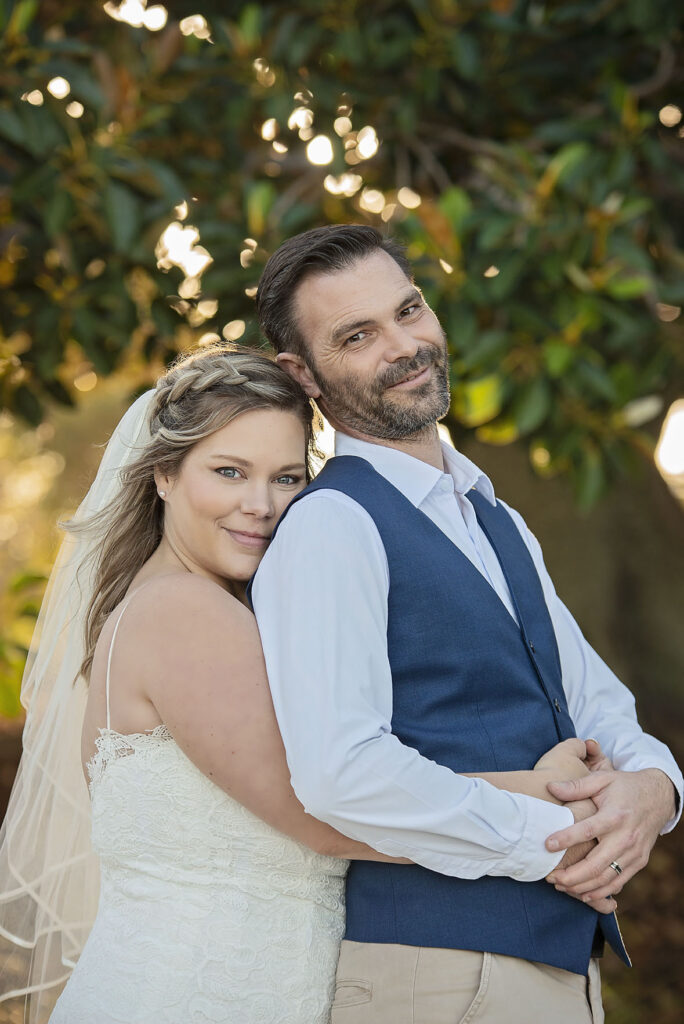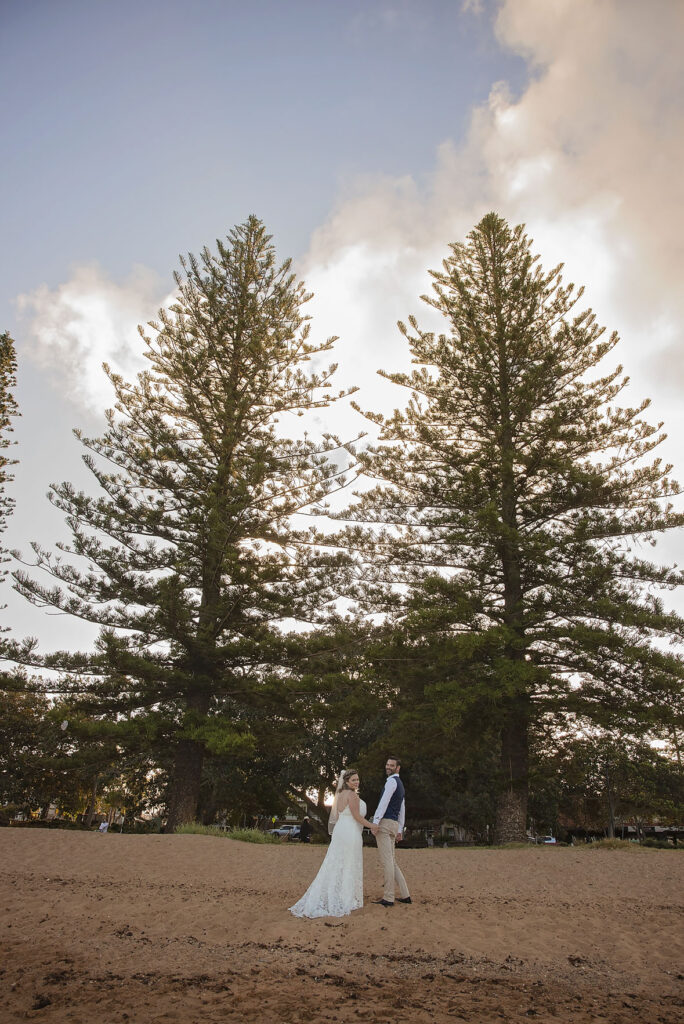 That's what this adorable couple did. They let the team at Elope Brisbane do all the planning and headed down to the beach at Scarborough to exchange wedding vows.
The wedding ceremony included a quote from 'Winnie the Pooh' : "If ever there is tomorrow when we're not together… there is something you must always remember. You are braver than you believe, stronger than you seem, and smarter than you think. But the most important thing is, even if we're apart… I'll always be with you."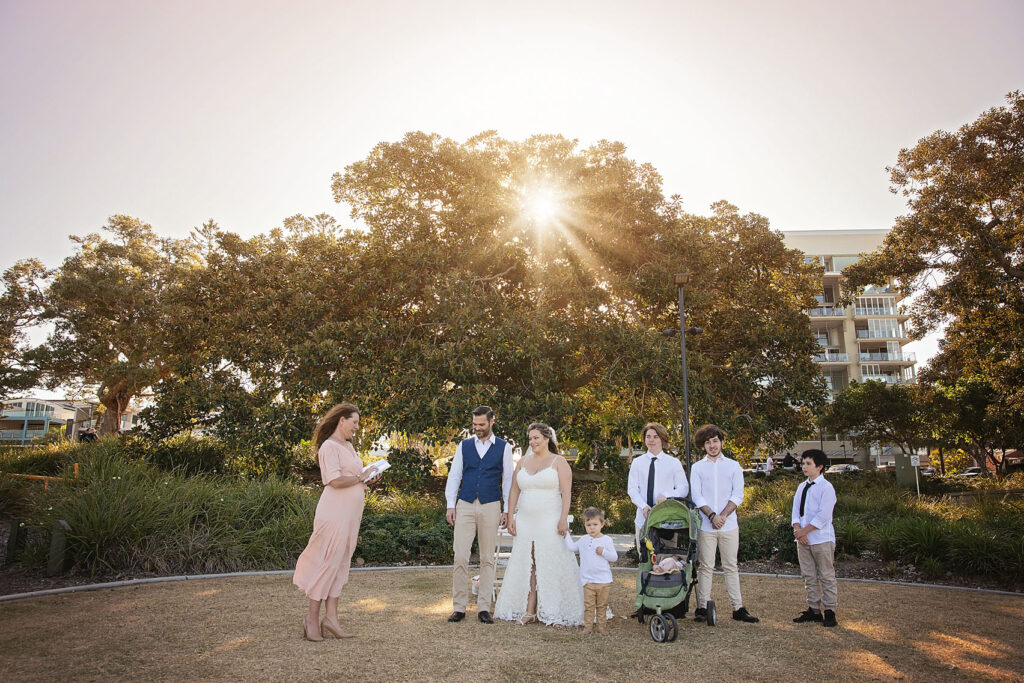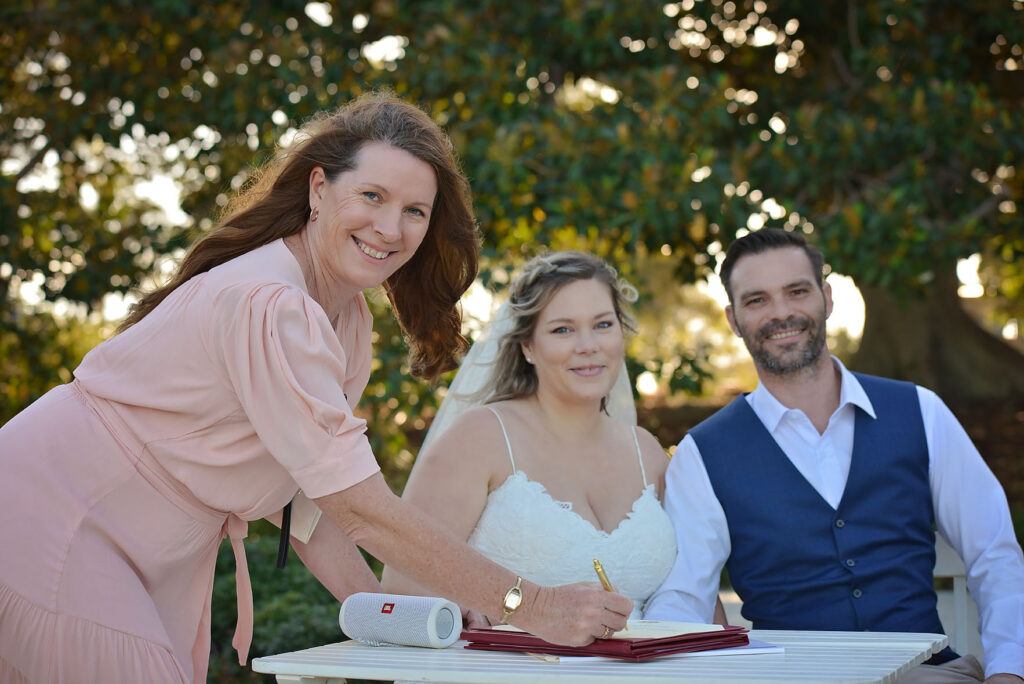 The boys looked dapper and relaxed in chinos and navy waistcoats, and the bride looked radiant as she walked in carrying her newborn daughter to "Marry Me" by Meghan Trainor.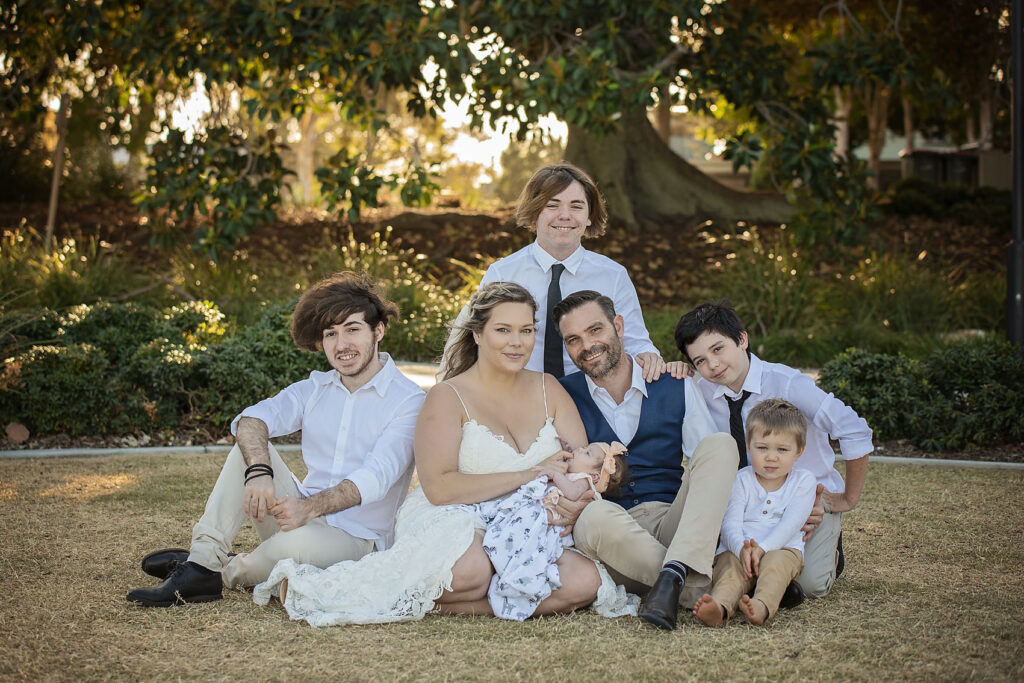 The little elopement at Scarborough provided an ideal opportunity for some family portraits at the beach. It's not often that all the kids are dressed up and in the same place at the same time.
Our photographer, Romana, doubled as witness for the couple, signing their marriage certificates. If you're looking for a relaxed and stress-free to marry in Brisbane, with just your partner and your children, Elope Brisbane is the way to go!
5 Stars from the bride…
Elope Brisbane Were fantastic! Romana was our photographer and did a fantastic job! Her excitement for us was simply infectious and made everything so easy! Cheryl our Celebrant was extremely professional, her package provided everything we needed to write our vows and she put it all together for us to allow for some surprises. The whole afternoon was just perfect, even with the pause in the middle to allow our 3 year old to pee pee potty right in the middle lol Highly recommend!

Review from the Bride