Almost like a choose your own adventure book, only rather than choosing how your tale ends, we want you to choose your new beginning! It's an adventure elopement but we call them love adventures!
We believe that love is exciting, it gives you goosebumps and it makes your heart race! Every time you discover something new about your love, do you get the feels? And when you share an amazing experience together, don't you get a thrill?! We do!!! That's why we think your wedding should be a reflection of just that!
Our Love Adventure elopements are exciting, romantic, heart racing experiences, where you get to discover new things hand-in-hand… it's about spending 'you time', doing something different and celebrating your commitment at the end with a beautiful intimate marriage ceremony.
Feel insta famous with every moment captured on film. Photographs to capture the thrills and video to memorialise your adventure and elopement.
Your day will include hair and makeup, personal chauffeur, flowers, champagne, canapes, photographer, videographer, civil marriage celebrant, wedding planner and all the thrills of your chosen Love Adventure.
from $5200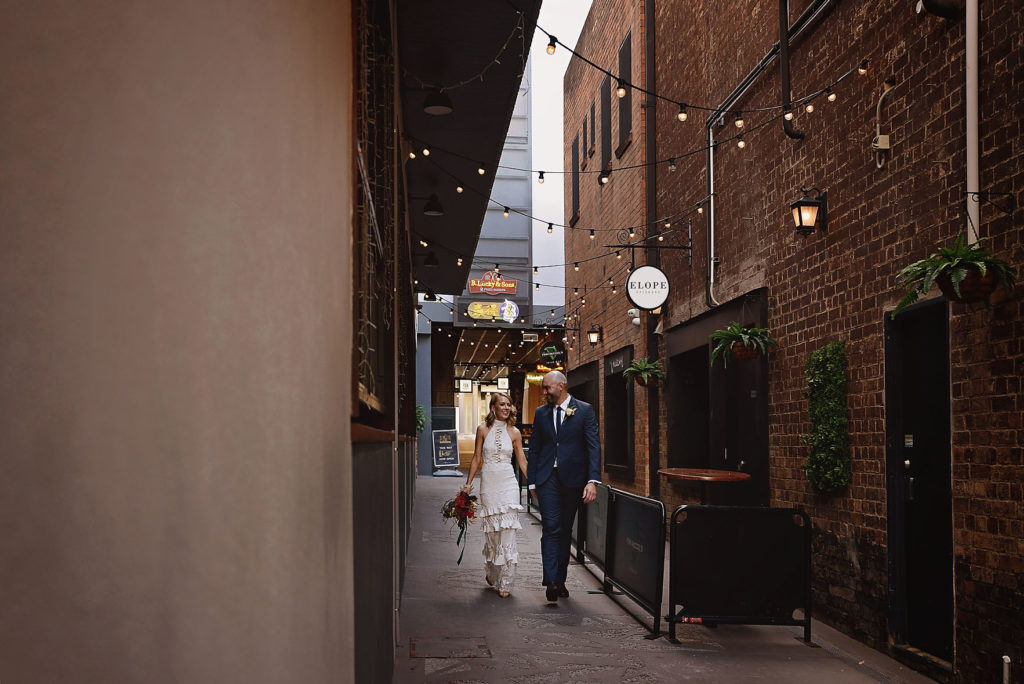 The urban city sights
An urban Brisbane city hole in the wall tour & photo shoot. Jump in our 1973 vintage kombi for a personal tour in and around some obscure but funky spots around Brisbane. Not the spots in your hotel tourist map – but fun local finds that will look incredible on your insta. Spend time discovering the city while our photographer documents your adventure. Your hair and makeup stop is a part of the experience. Towards the end of your day you get hitched! But it doesn't end there… your chauffeur for the day will deliver you to your celebratory dinner! Nom nom!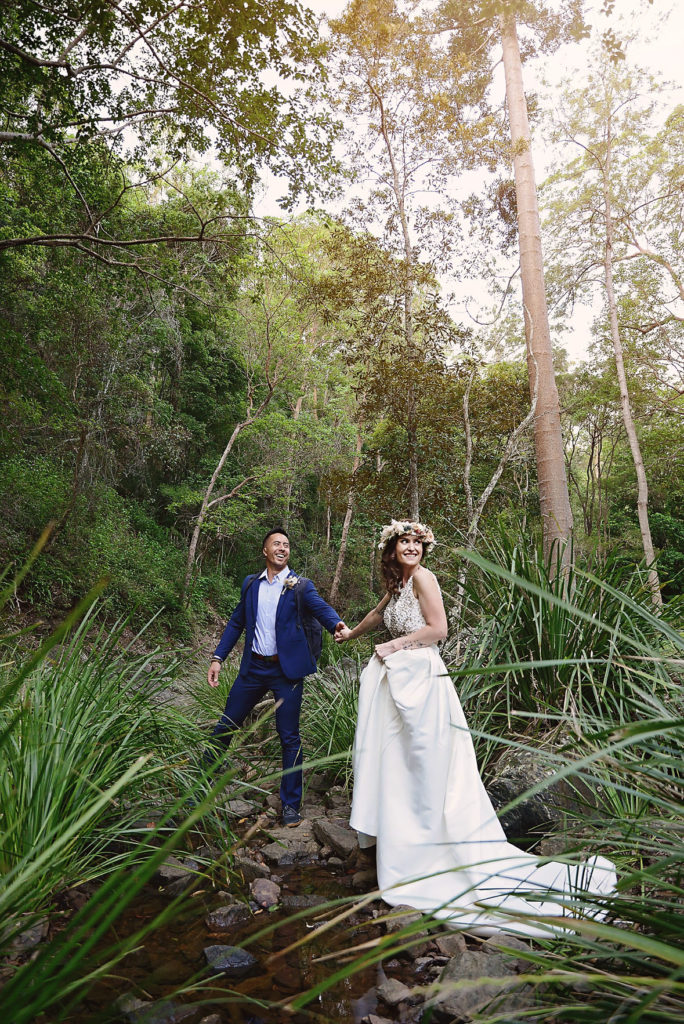 The great outdoors
Is the journey the destination for you? Do you love the great outdoors and smell of nature? Do you enjoy pushing each other? (No, not physically) but to reach new heights, to achieve amazing things?! Yes?! Then choose this adventure! Start your day being pampered… you will never look this good when you climb a mountain again lol! Imagine your film crew, celebrant, chauffeur (turned pack horse), and fav people joining you in an inspirational hike. Imagine the incredible photographs captured along the way, the two of you hand in hand, in an amazing Australian landscape. Reaching the top will be exhilarating, not only for the sense of achievement and views, but for the incredible promises you are about to make.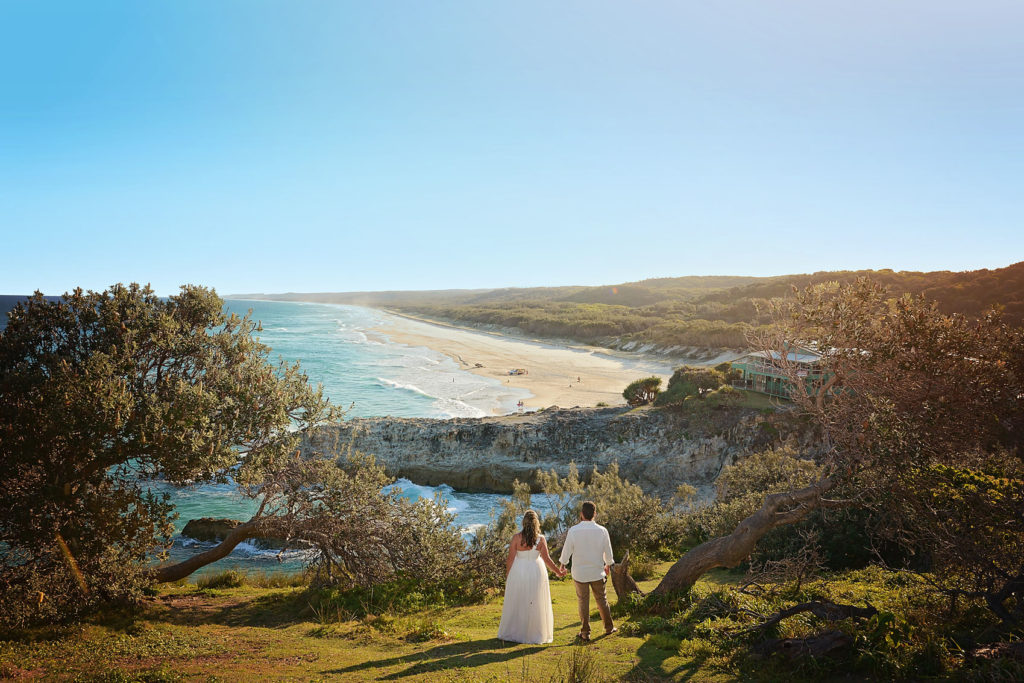 Island dreams
We have the best beaches in the world! White soft sand and water bluer than our clear Queensland skies. The most breathtaking islands are just off our shore. Fancy yourself a beach babe or island hopper? Does the line where the sky meets the sea call you? Then an incredible island elopement is where you long to be! An island adventure elopement includes long romantic beach walks, ocean views from cliff peaks, bay breezes and frolicking in the water.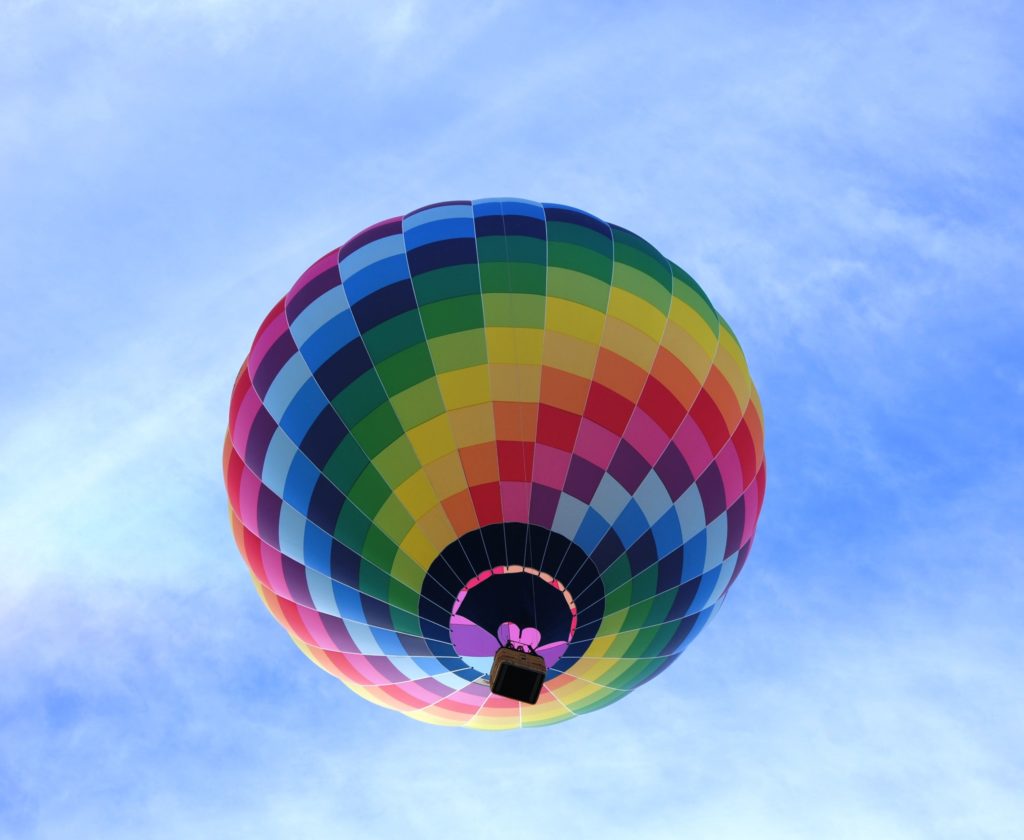 Head in the clouds
If you have a crazy, fun, adventurous idea for your wedding, if you need a team that is just as crazy to make your dreams come true (1. crazy about weddings and 2. crazy enough to love your crazy wedding idea) – then shoot us a message! We'd love to make crazy magic with you!
PS. We're not afraid of heights or things that bite… so hit us with your best shot!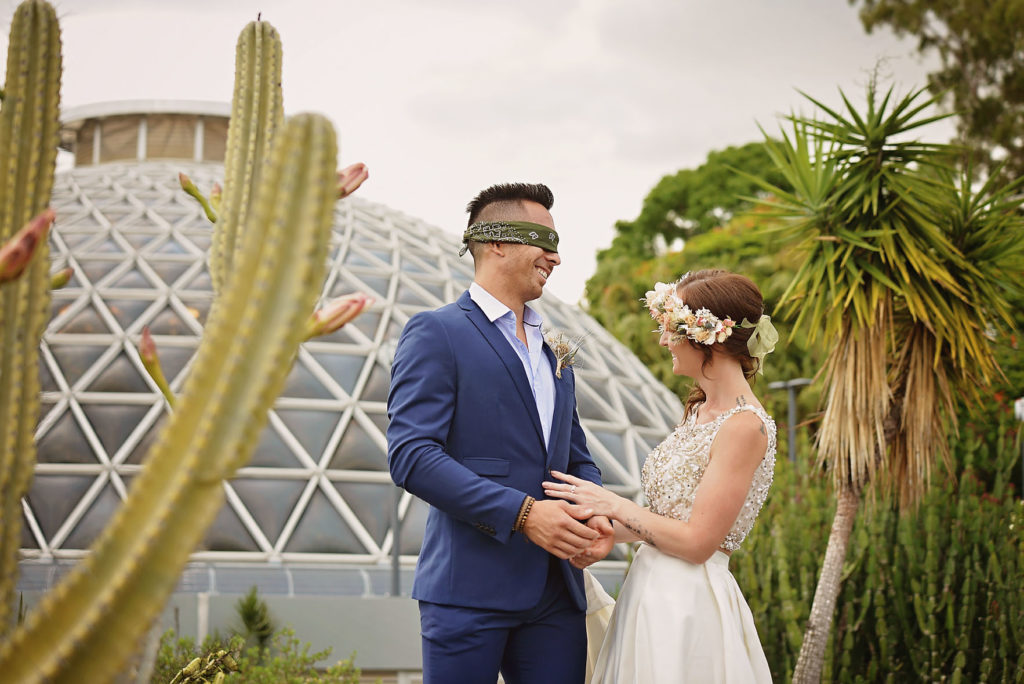 The Masked Wedding
Are you the wackiest couple in your friendship group? The nut-bags that everyone loves for being a bit cuckoo, spontaneous and maybe even a little erratic?
So you've heard of the 'mystery holiday' right? What if you could apply the same concept to your elopement???? Surprise!!!!
Surprise your family and friends that you eloped… and surprise yourselves!! Because our Masked Weddings will not be revealed to you until you're in it!!! What??!!!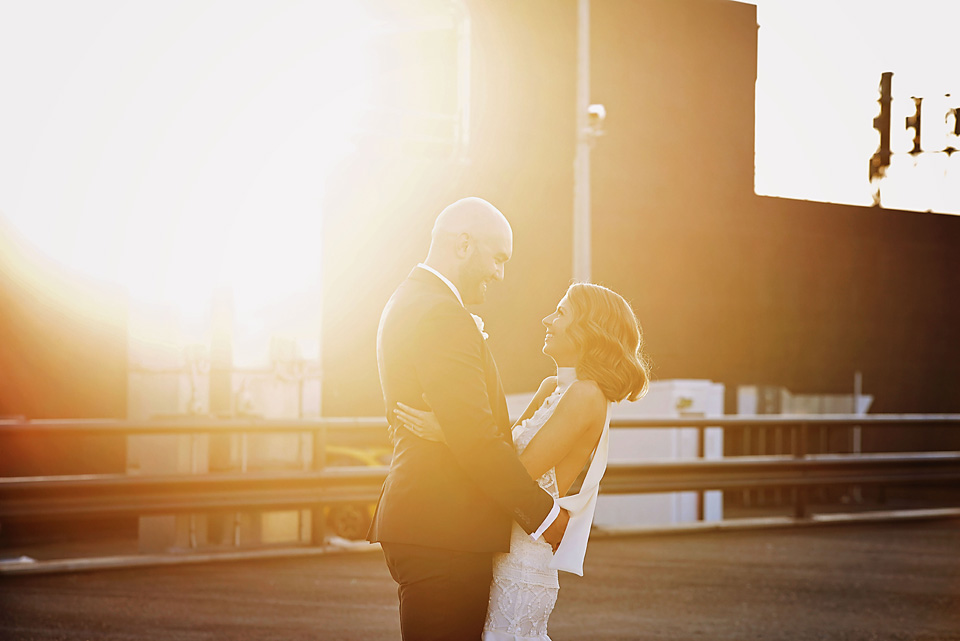 Married at First Light
One of our all time favourite weddings was at sunrise over 10 years ago!! It is the inspo for this Love Adventure Elopement. Imagine walking towards your lover as the day begins to break… that feeling that something new and beautiful and fresh is about to start… the metaphor of a new day, a new life and a new you as a married couple! They just go so perfectly together! Plus the light at dawn for photos is MWHA!