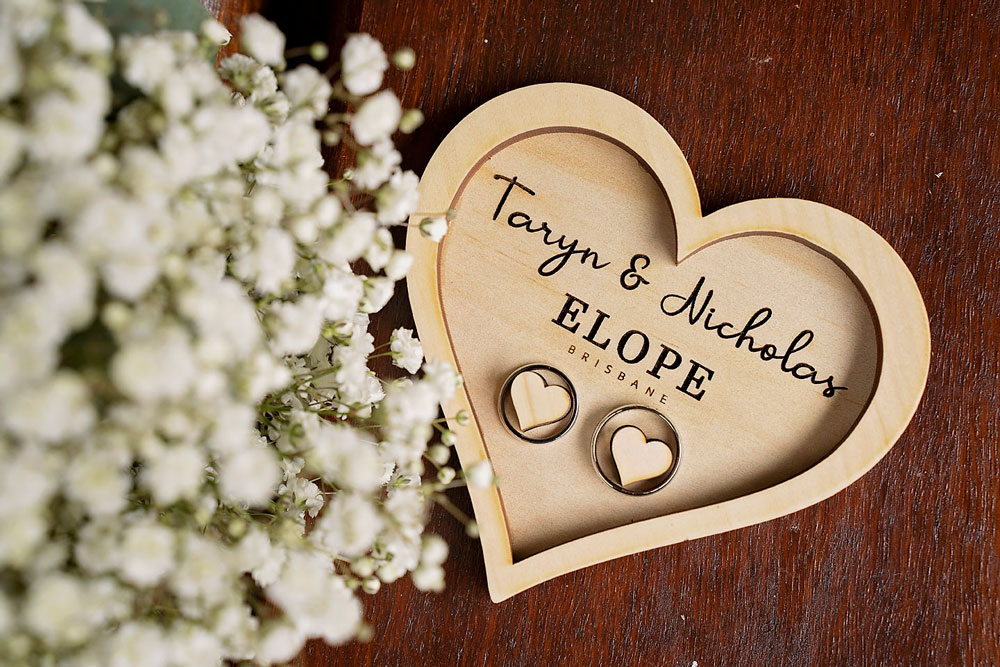 Made for two: An elopement at Mount Coot Tha
Written by Cheryl Landsberry Celebrant / Photos by Romana Saeheng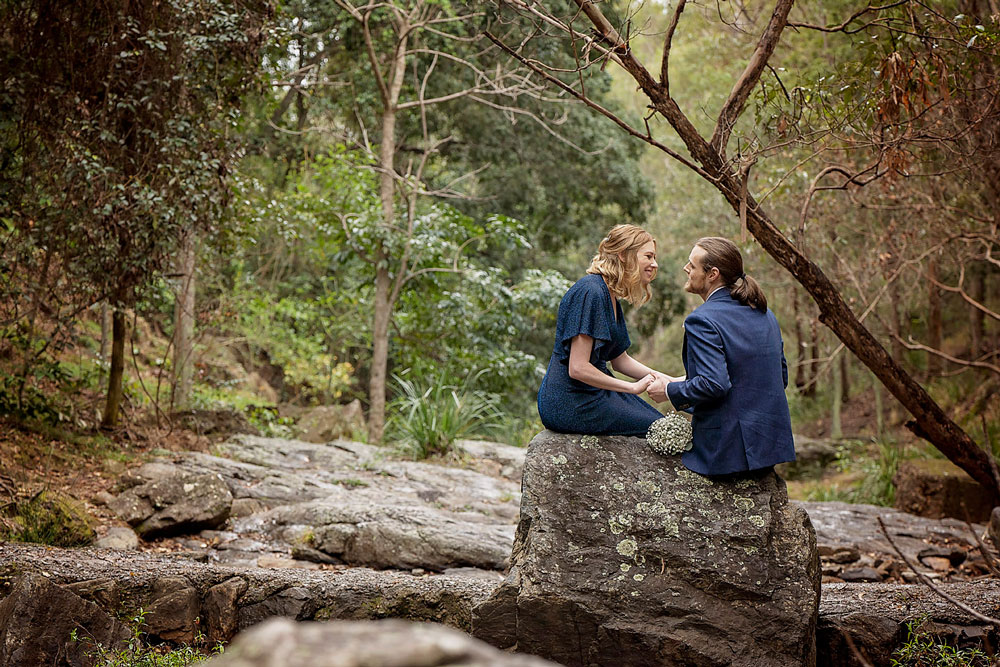 Taryn and Nic don't enjoy a lot of fuss or fanfare and were quite anxious when they started to think about planning their wedding.
They contacted the team at Elope Brisbane to create an intimate elopement, surrounded by nature, just for the two of them.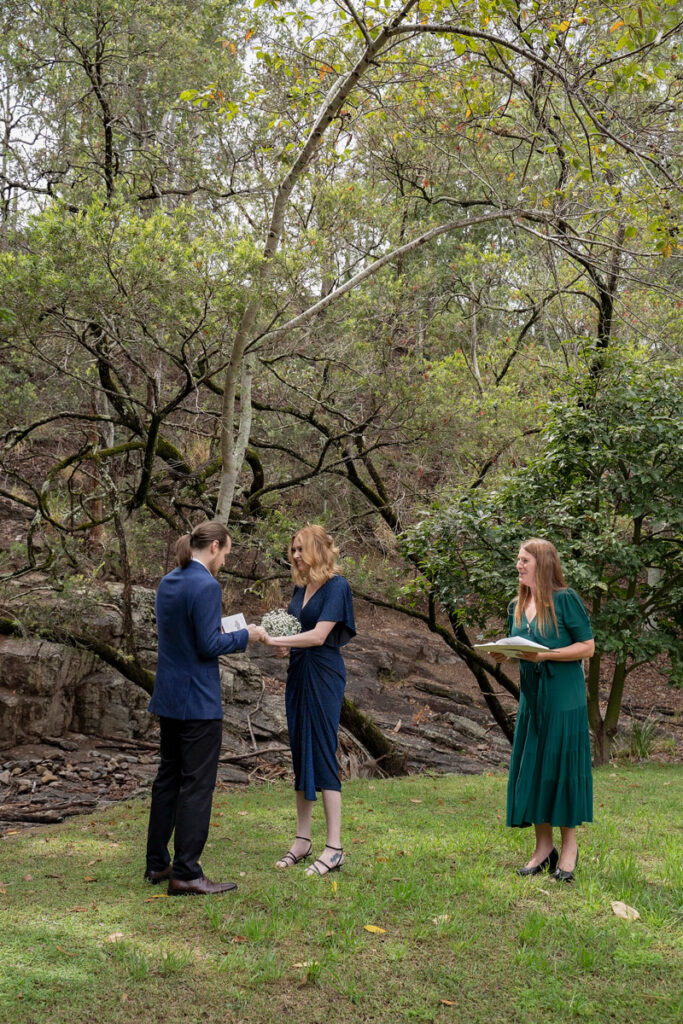 Jo from Twidale Hair and Makeup at Albion got to glam up Taryn for her special day. Taryn chose a sapphire blue dress from Sacha Drake which showed off her slim figure. She carried a simple bouquet of baby's breath.
Nic combed his hair back into a pony tail and wore a matching blue jacket with a baby's breath boutonniere.
Celebrant Cheryl Landsberry created a genuine ceremony for the couple, who whispered their personally written vows to each other in the quiet morning air. Photographer, Romana Saeheng captured some beautiful mementos for the couple to share with family and friends. After their morning wedding, Nic and Taryn met family for a celebratory lunch and surprised them with their wedding news.
What a wonderful way to be married!
Taryn left these reviews:
"Thank you so much for the lovely photos! From the bottom of our hearts we thank you for your involvement and coordination of our elopement, it was everything we had hoped for and more."
"Cheryl is a wonderful celebrant who is up for any wedding style and location. She is highly experienced, a delight to talk with, and will organise all the paperwork for you. She is super-adaptable and welcomes any crazy wedding ideas you might have! I highly recommend her!" We loved working with Taryn and Nic for their very low key Brisbane elopement and wish them every happiness for their married life together. Contact the team at Elope Brisbane to discuss your wedding plans."