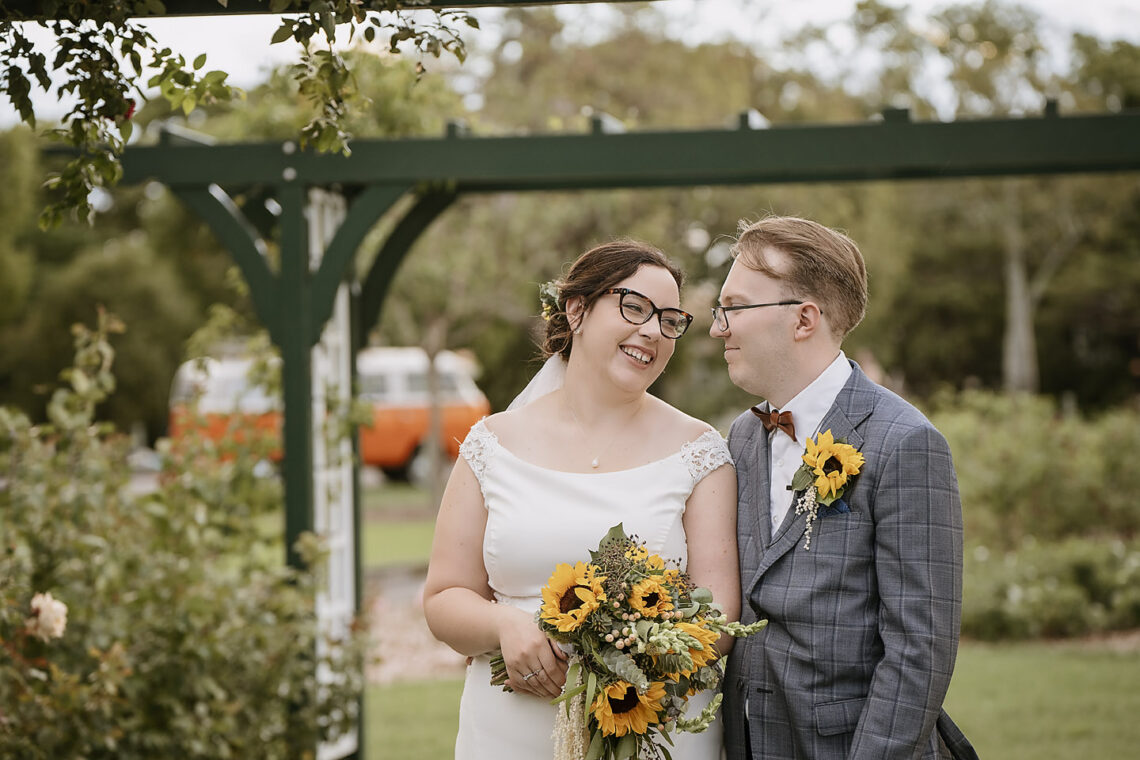 An adventure elopement for the family
Words by Jessica (A #bosslady, mother, wifey and amazing human being!) Check out her business too www.lendingsolved.com.au
I became a MRS yesterday 12/11/21! A huge thank you to Elope Brisbane .
Six weeks ago we decided to cancel our "big" wedding that was booked for 07/05/2022.
We moved unexpectedly to QLD and the wedding was in Vic. The constant changing restrictions, vaxxed, unvaxxed debate and the idea of our event being labelled a "super spreader" event had me feeling really disappointed, and disconnected from our big day. So we cancelled the lot. The majority of our original vendors were amazing with our decision. We lost a bit of money, but saved us sooo much more.
Our new wedding: We eloped, with our son (19months old), and both set of our parents. When I contacted Elope Brisbane I wanted a fun day, stress free and completely unique. All I asked for was animals to be involved for our son and sun flowers if possible and we asked for EVERYTHING TO BE A SURPRISE!
What we got was more then I could have ever dreamed or ever planned ourselves. We all knew nothing about our makeup, hair flowers, locations, transport. Everything was organised for us including the celebrant (which we met with of course for all the legal stuff), videographer, photographer and transport.
Our day…
Hair and make up with "the mums"
Went to a hobby farm and played with chickens and goats
Had our ceremony at New Farm Park with a light bit of rain and a rainbow
Had dinner at Eat Street Northshore
Did our last few pictures in front of the fairy lights trees in Wynnum.
All up, including the loss from our first wedding which was about $5,500 as well as the 3 dresses, suits, air bnb, alterations we tallied about $14k. Would have spent about $30k all up for our big wedding.
Elopement thoughts: I LOVED it! It wasn't any less special. We shared everything through social media. Our live stream did fail but my partner is a videographer so we had a backup. The amount of strangers that said congrats and wished us well was actually beautiful and really special. The amount of friends and family on social media who have reached our and been excited was amazing and many were people we actually hadn't invited to our original wedding which really has shown who our true friends are.
I would cancel my "day" 1000 times over and do this 10000 times over as it was perfect for us!!
Just make sure you have an amazing organiser, Romana from Elope Brisbane is by far the most beautiful and amazing soul out there!
Jessica and Shon's dream team: (Love Adventure cost: $5200)
An Eye for Style Kandid Kombi Ketrina Coffey Civil Celebrant Romana Saeheng Photographer Little Miss Flower Shoppe Cakes by Simone Time Flies By Videography